Town Hall Happy Hour in O'Neill
Date: Monday, August 29, 2022
Time: 4:30-6:30 pm
Place: Handlebend Tap in O'Neill (215 E Douglas St.)
Join your senior living colleagues at Handlebend Tap in O'Neill on Monday evening, August 29th for the Town Hall Happy Hour. Nebraska senatorial candidates will be there to lead a solution-focused discussion on issues that are important to senior care. Hope to see you there! Please RSVP to Kierstin.
Leadership Boot Camp for Rural Providers
Date: Tuesday, August 30, 2022
Time: 8:30 am - 4:00 pm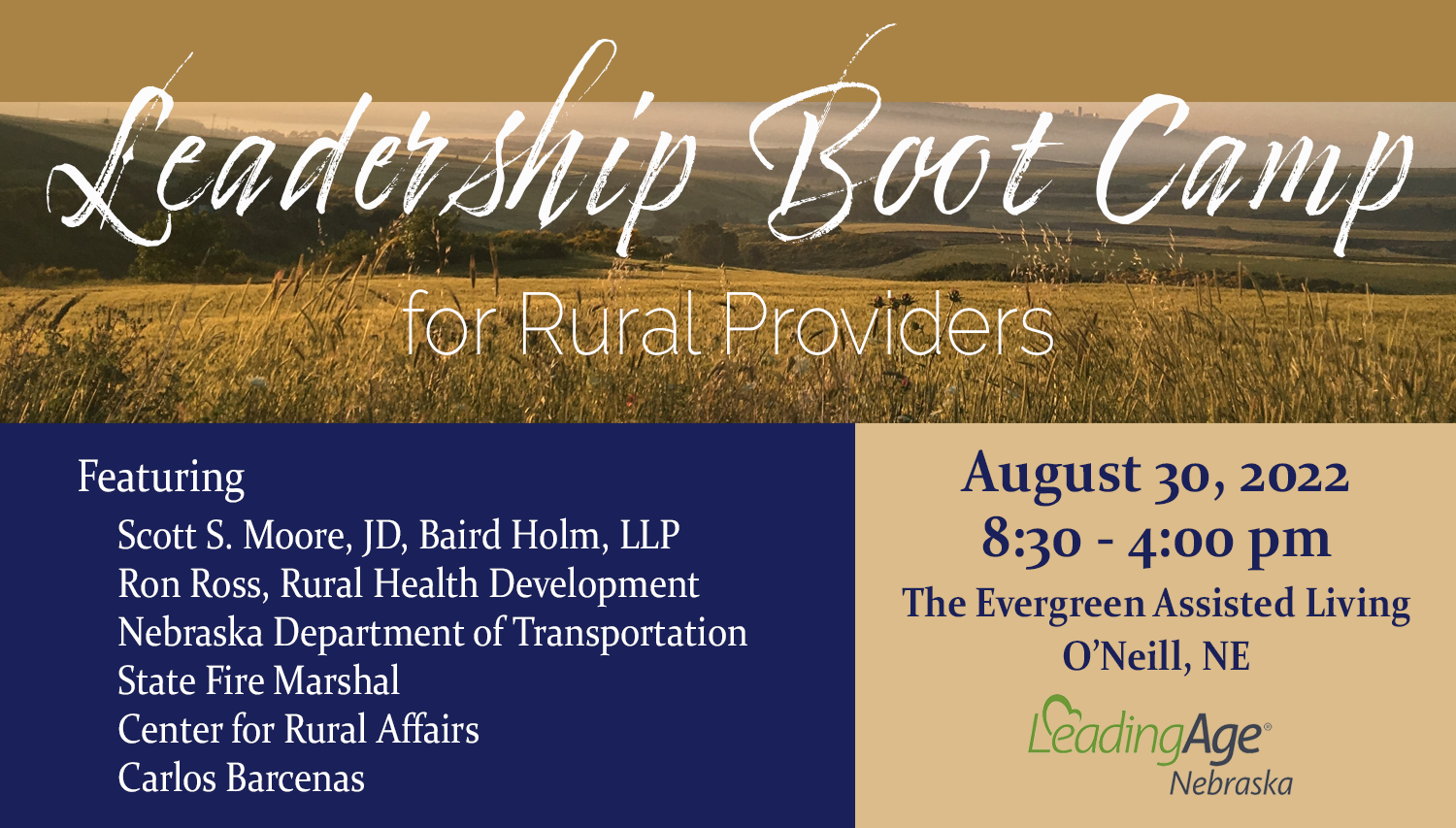 Location: The Evergreen Assisted Living
100 W Kros Dr
O'Neill, NE 68763 .
Join us on Tuesday, August 30, 2022 at The Evergreen Assisted Living in O'Neill for an intensive training for rural senior communities. We will be joined by speakers with experience in rural settings and dealing with the challenges that come along with living and working in rural communities.